Sideways we go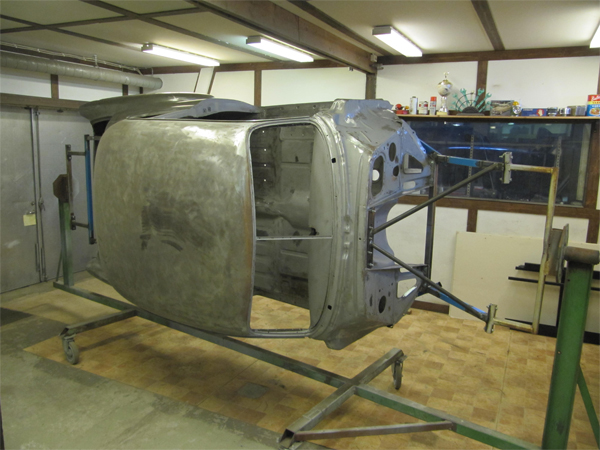 Some more preparation before paint.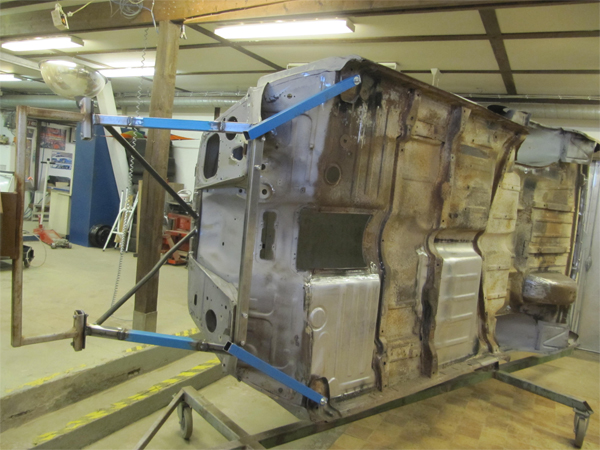 More welding.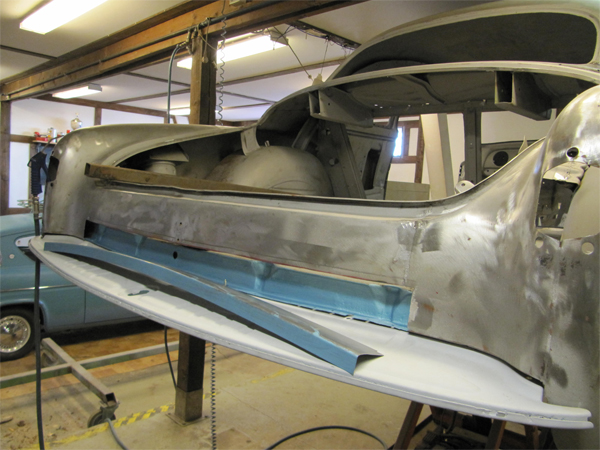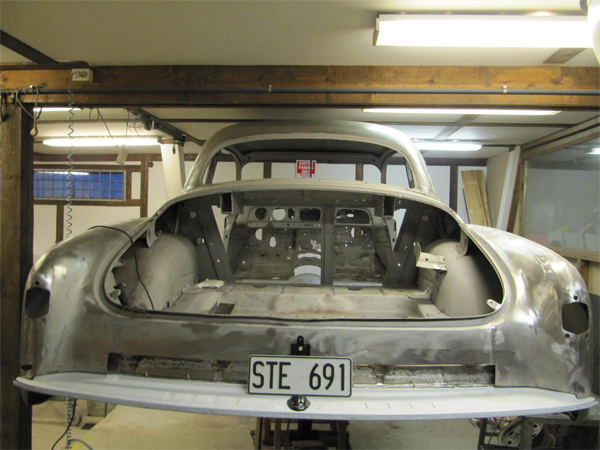 More new parts.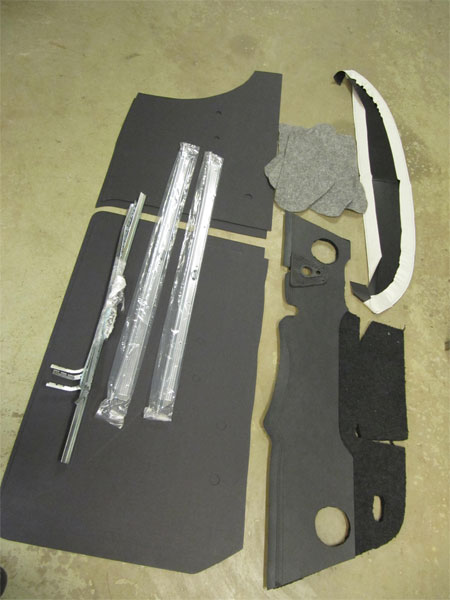 Dual Weber carburator and new cool air filter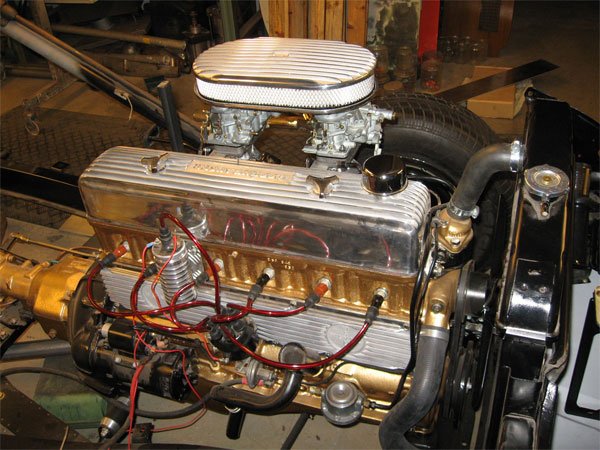 "Rubby Red" spark plug wire in the sun.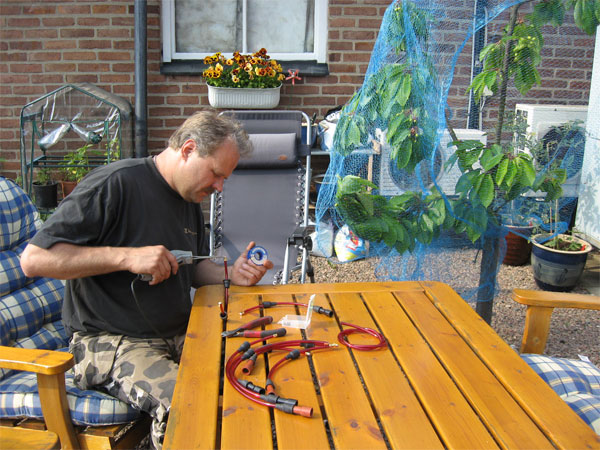 "6 in a row is the only way to go"
New waterpump and fuel pump.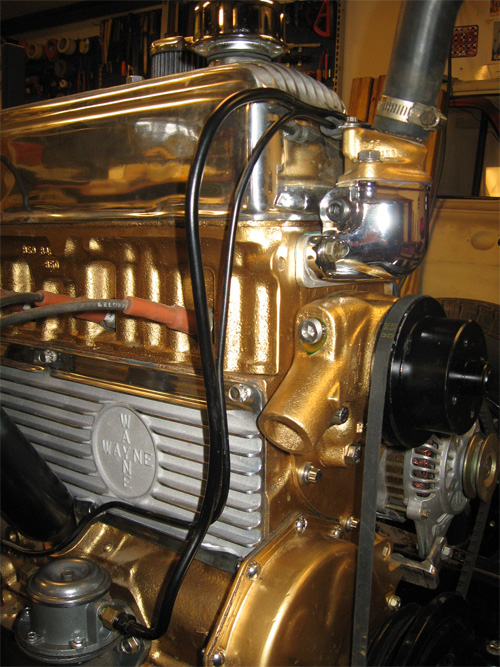 New parts from USA, Carpet, Intake, Fanblade, Transmission adapter and more fun stuff.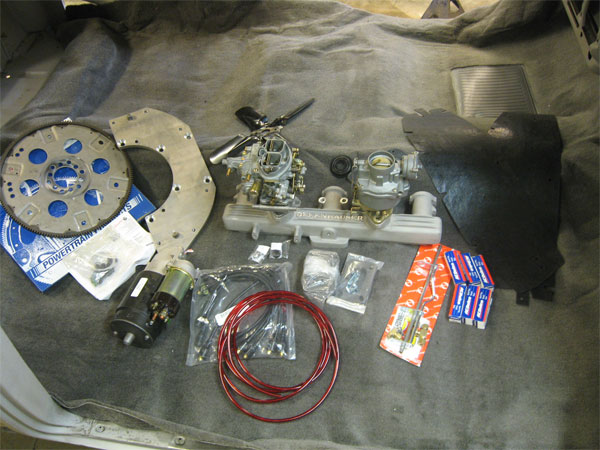 Time for sandblastering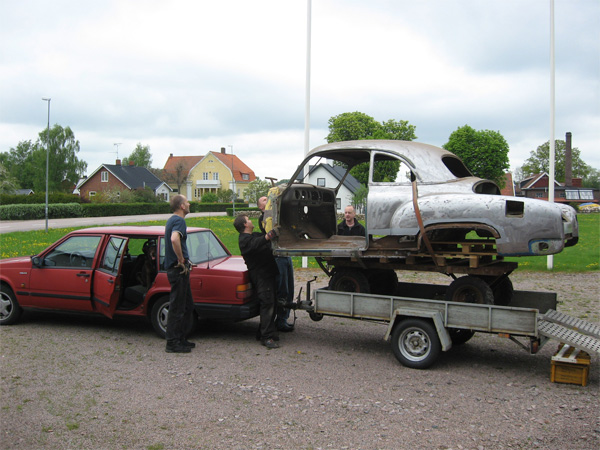 New paint and polished stainless trim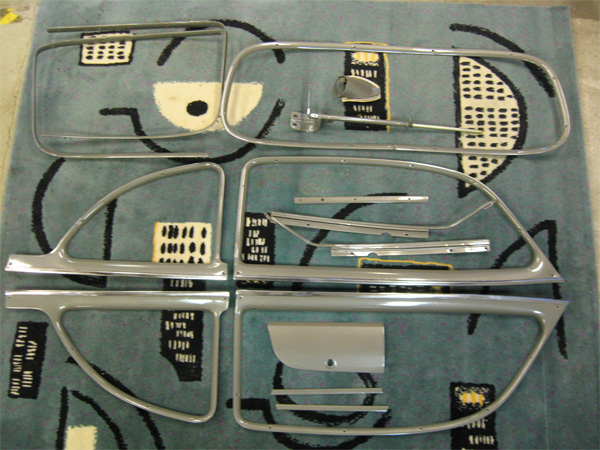 "In rust we trust"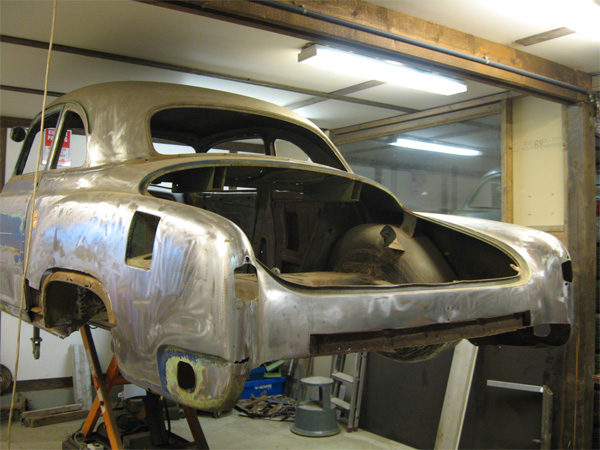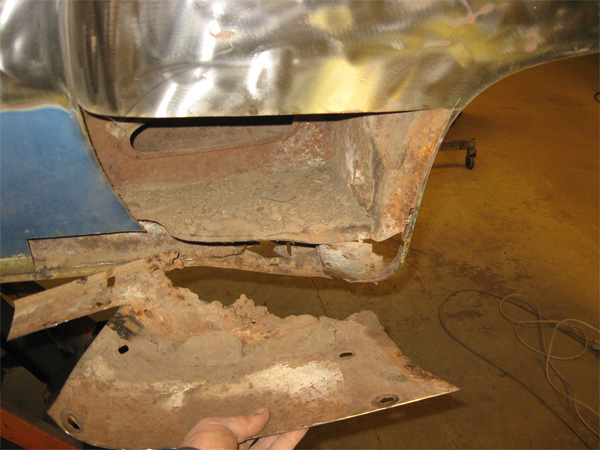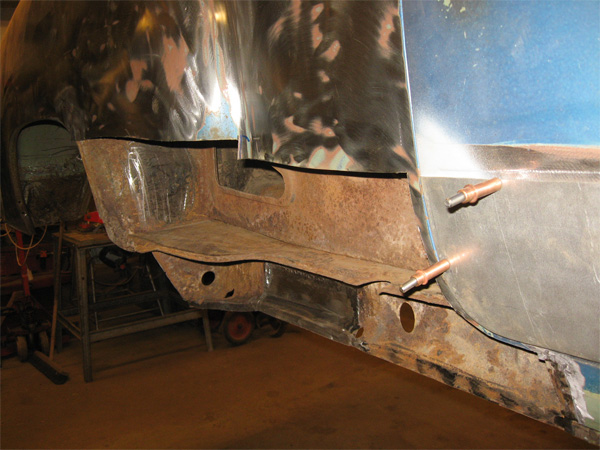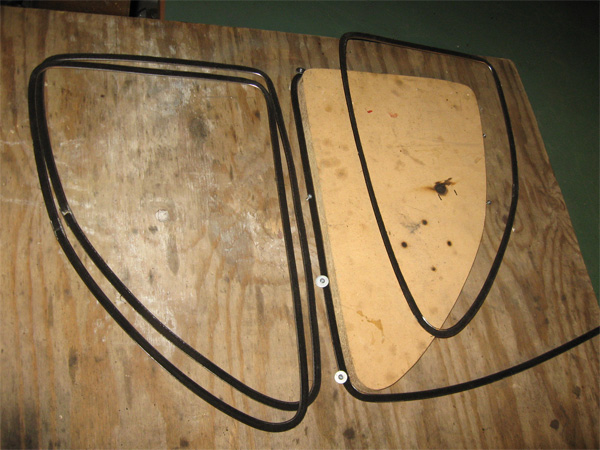 Lars and Agne helps with the rocker panel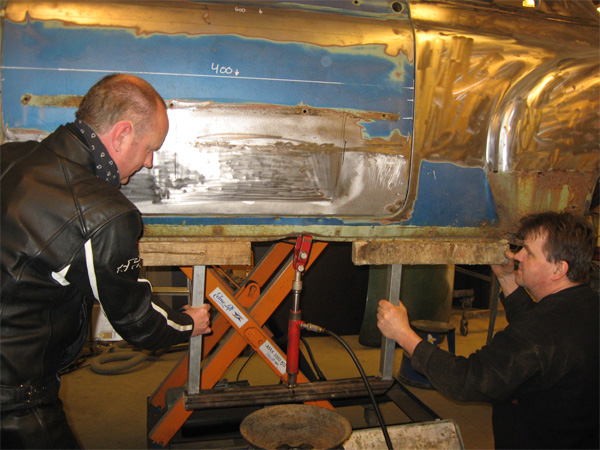 The door started to be finished from Berga Bilrikt.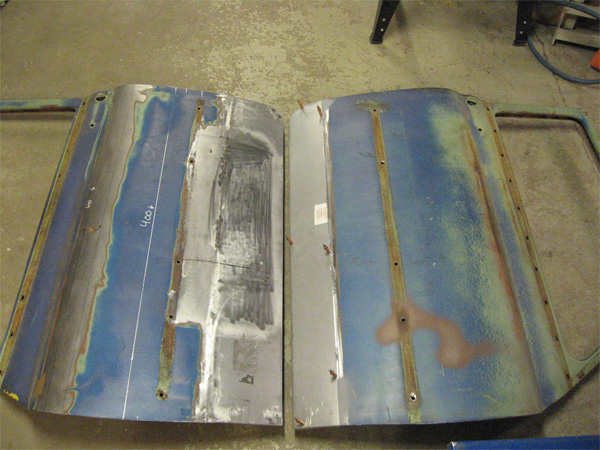 New bottom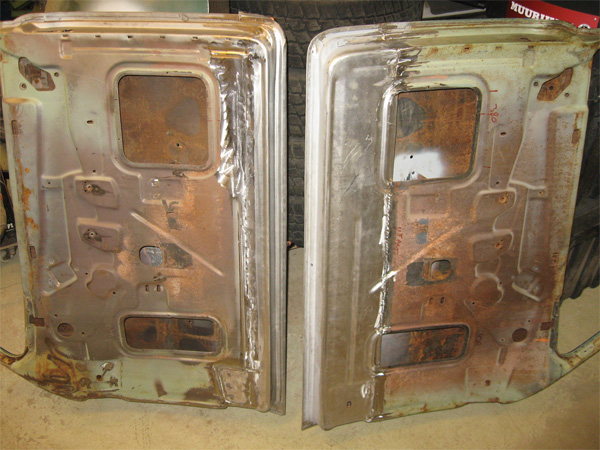 More chromated parts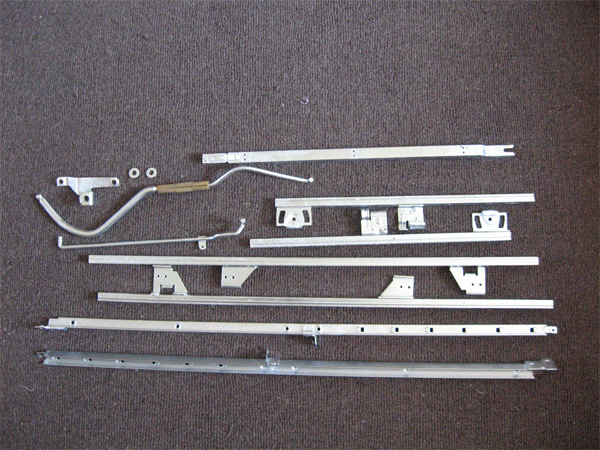 More new parts, headliner, Carburetor, Setting channels, etc.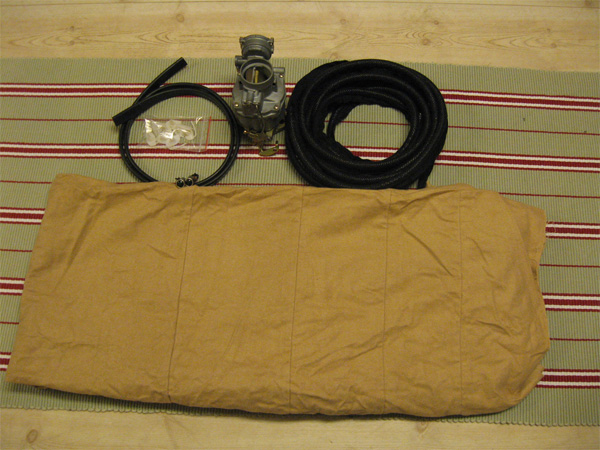 New parts from Power Swapmeet in Lidköping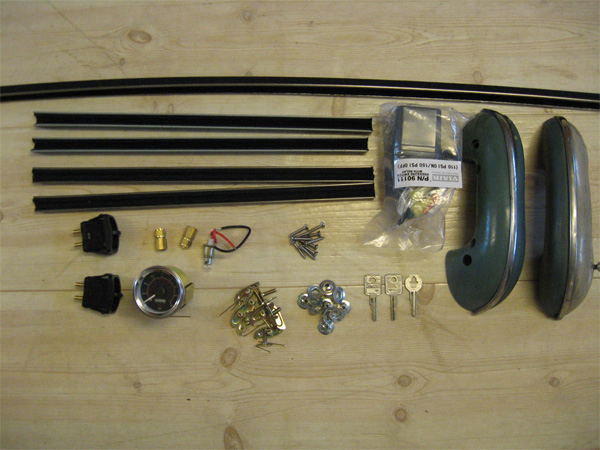 Cleaned stainless molding need some polish
New Door handles and keys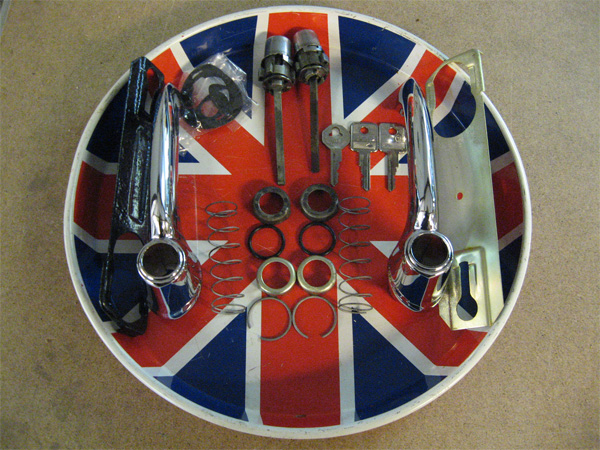 Get some help with the vent window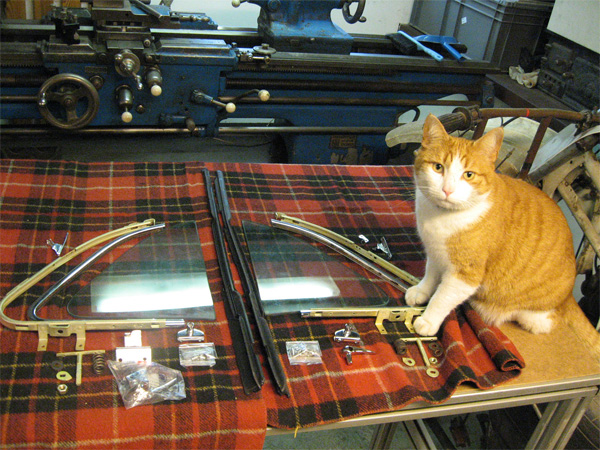 Prepare for assembly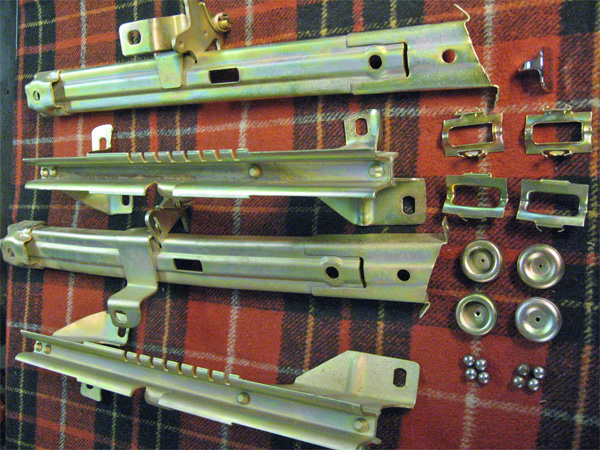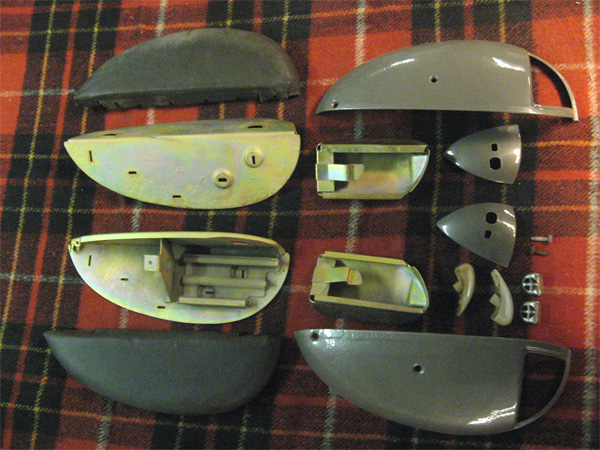 Highest Chevy ever ?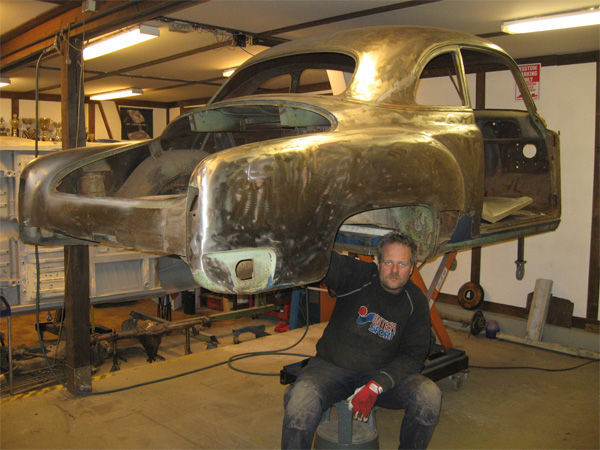 Lena gives a helping hand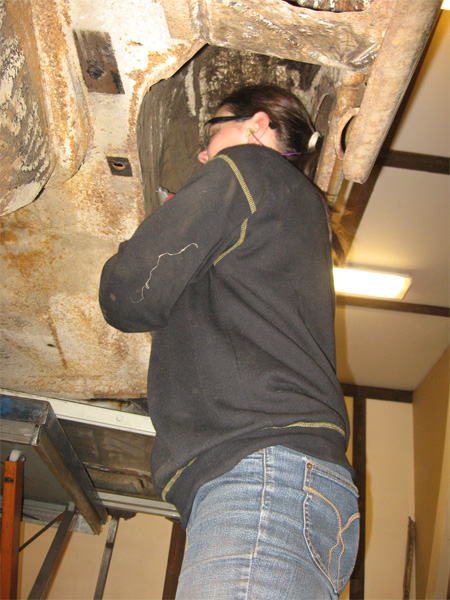 Floor done :-)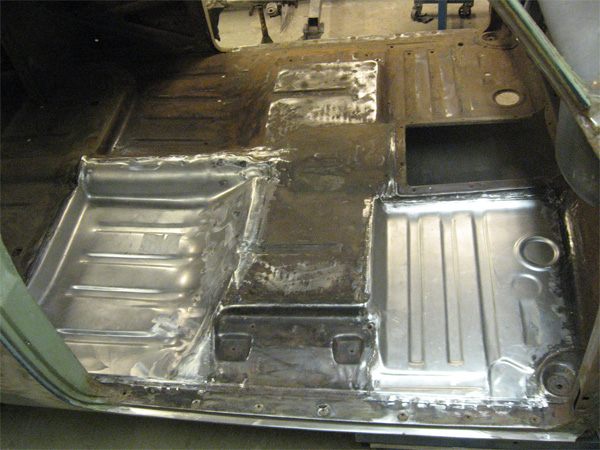 Big puzzle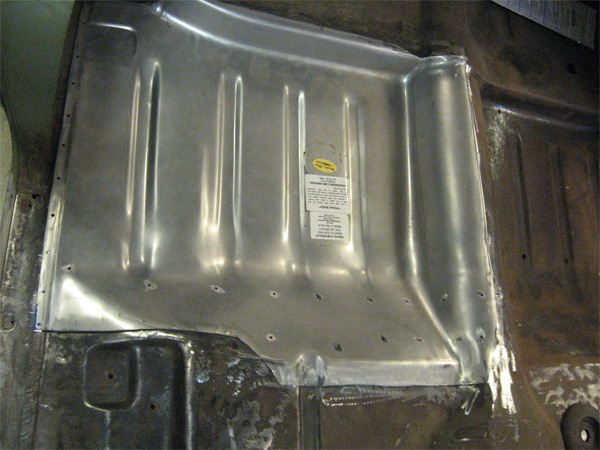 Started to work on the floor.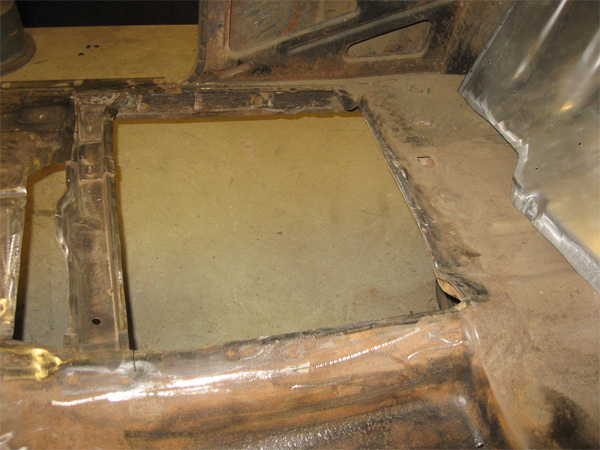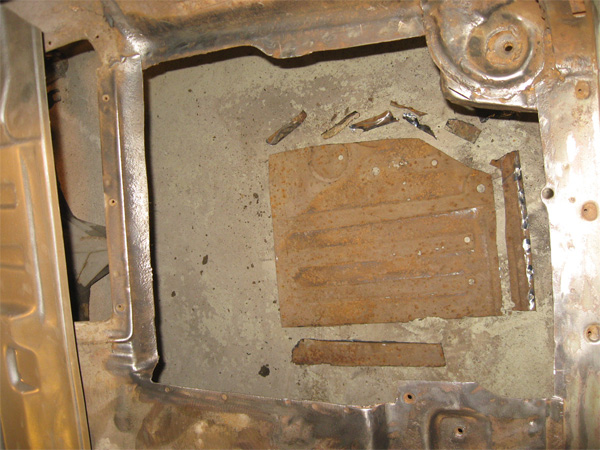 New parts.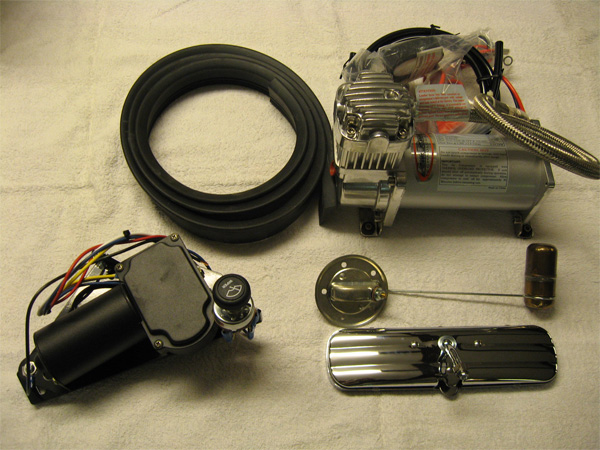 New cromed in U.S "thanks Zeb"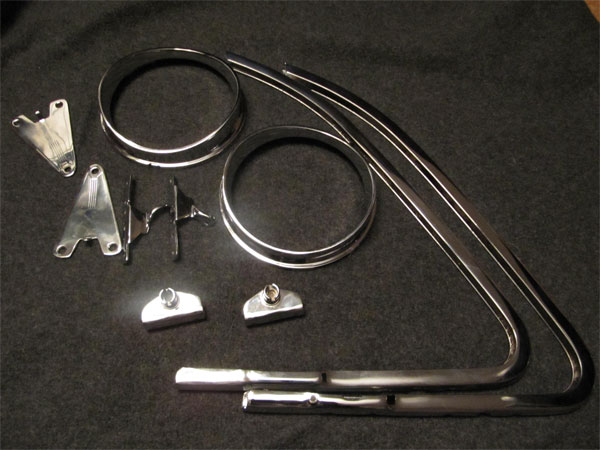 Some paint on fenders and trunk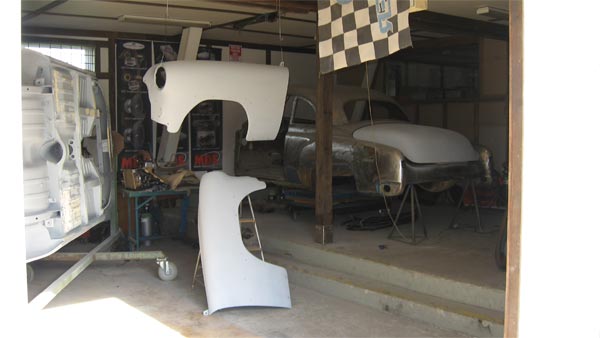 More new parts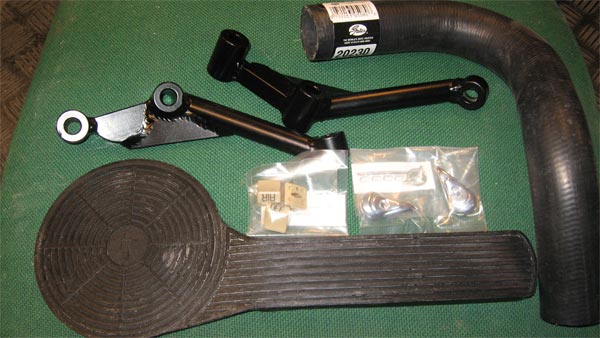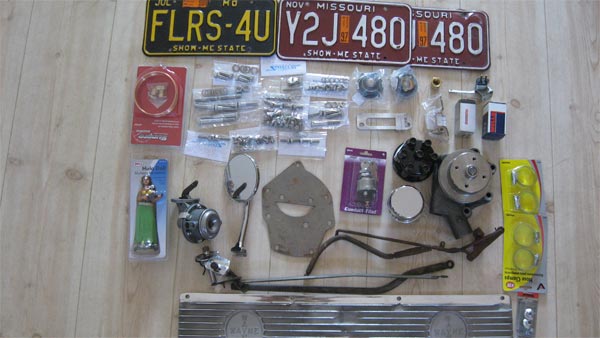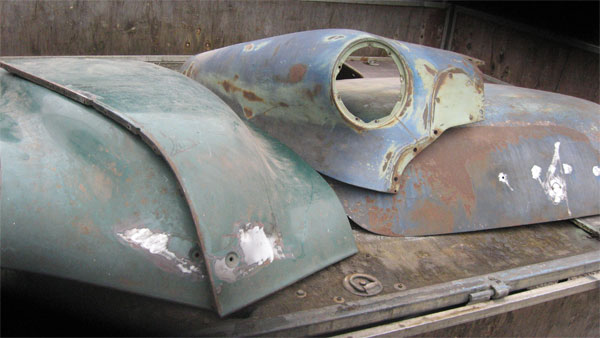 Shaved hood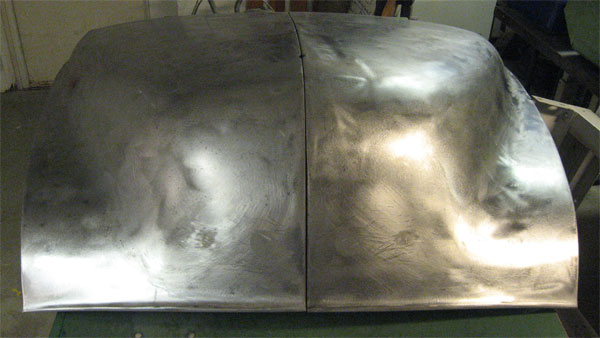 Sandblastered and pre assembled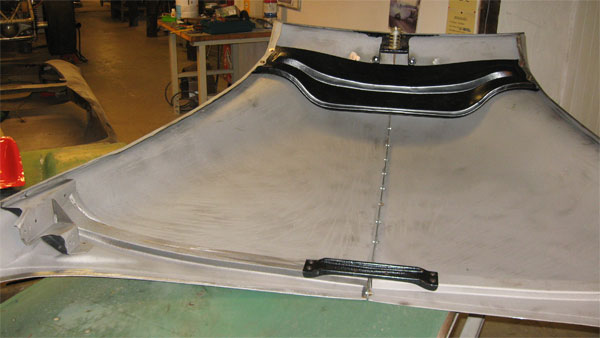 Vent window need some TLC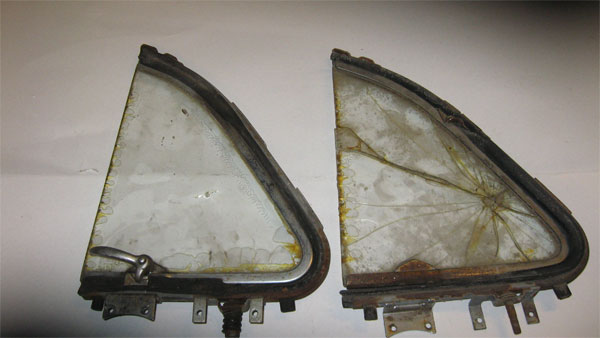 New window locks from VW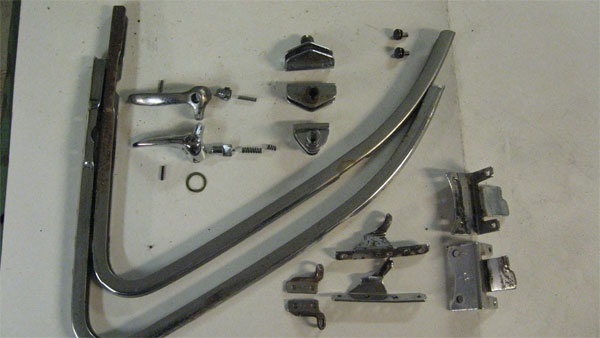 Rust in trunk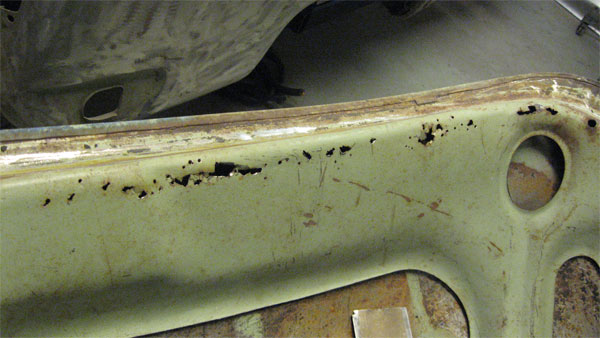 Done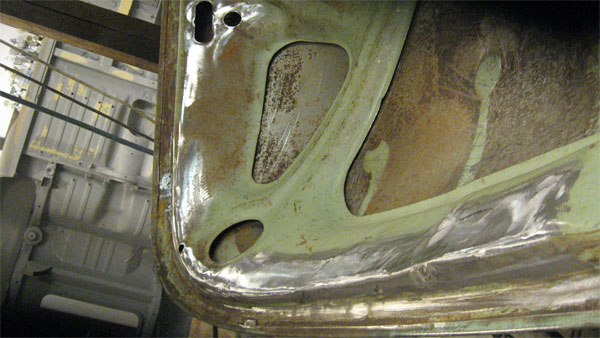 New heater motor and cell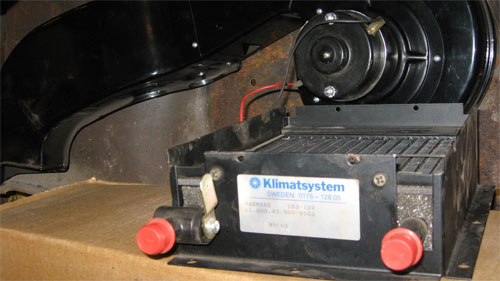 Bended stearing arm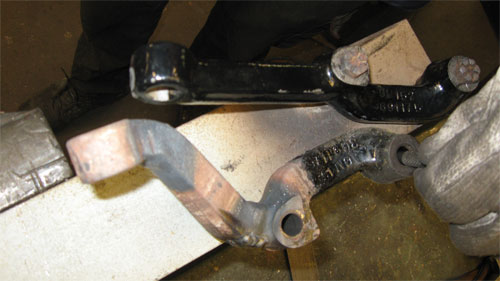 Fishing time ?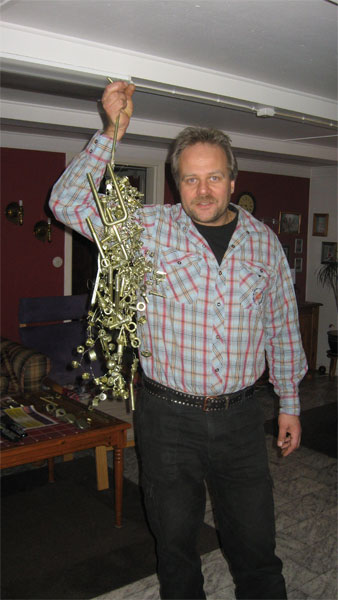 More chromated parts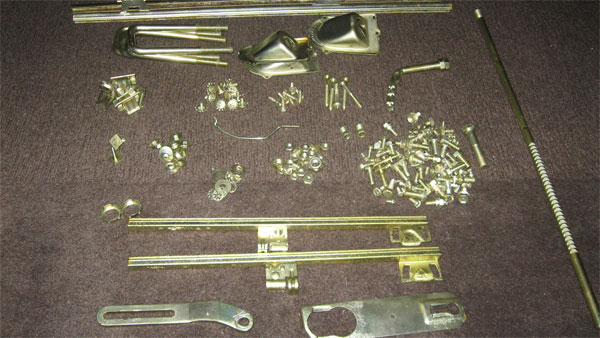 More lowering blocks 3"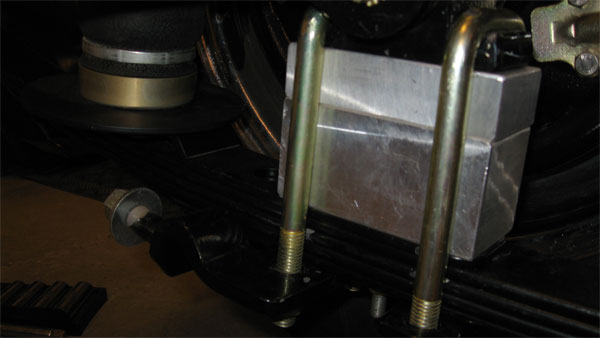 A grill from 1950 almost fits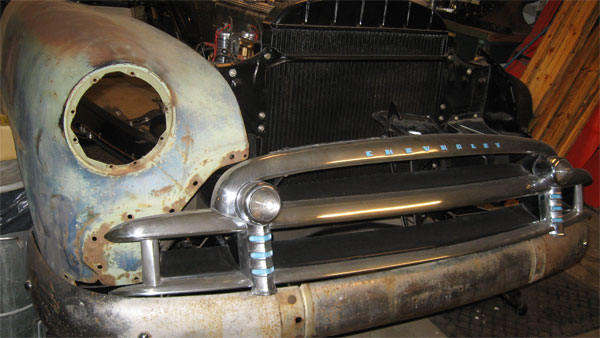 Towing hook from Volvo 740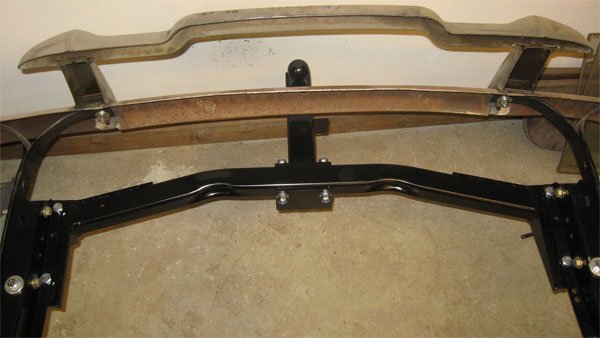 Homemade lowering block / U-bults and air ride bags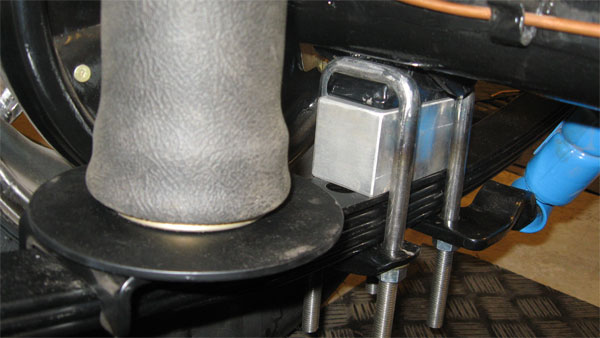 New harder motor mount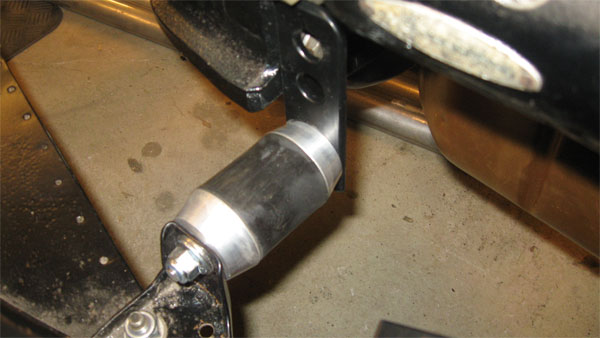 New cromed parts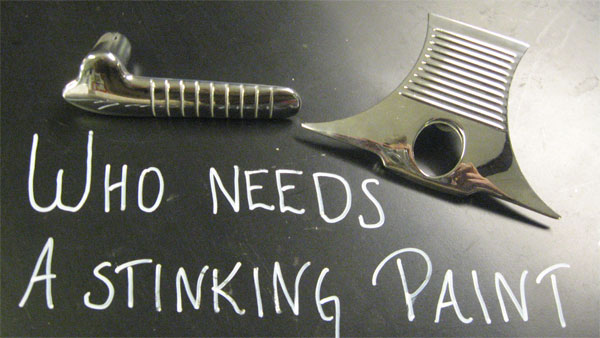 hard metal puzzle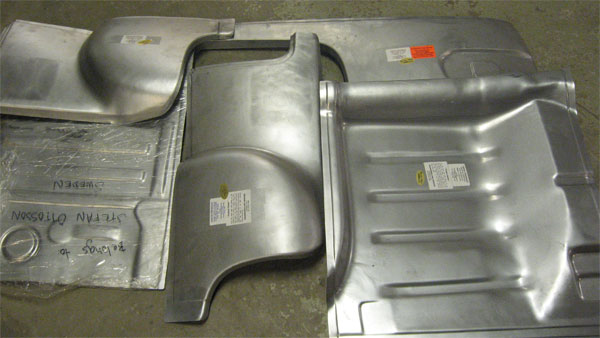 A package of new windows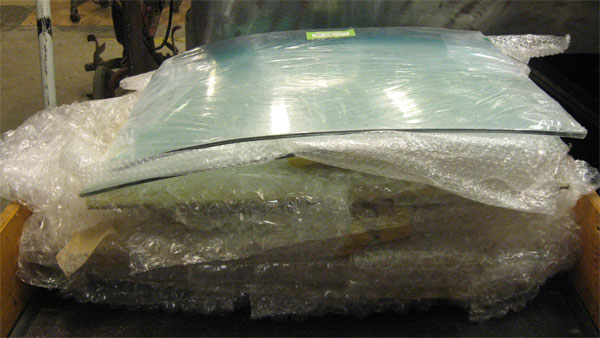 new king pins and dropped uprights assembled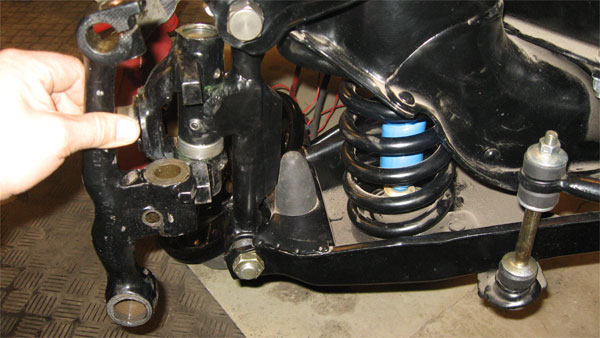 New cooler and alternator
New and old gas tank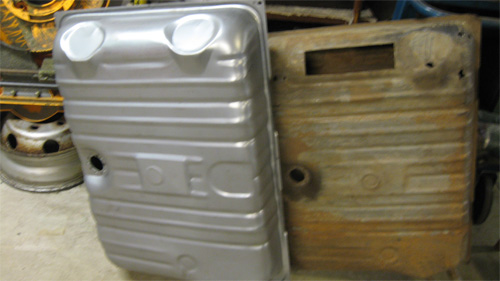 "Hotsixes"
My dream engine at Petersen museum in California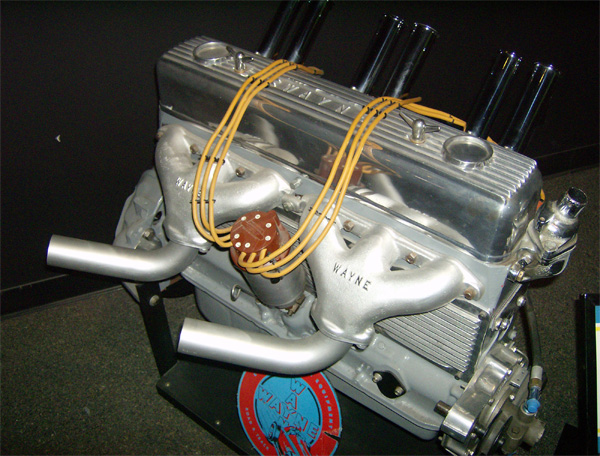 More parts
New stuff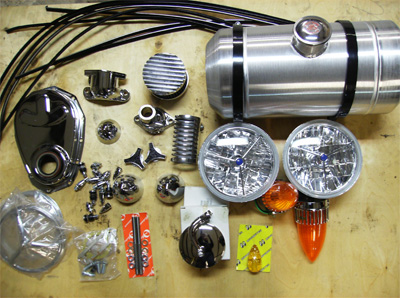 Dry driving with the new wheels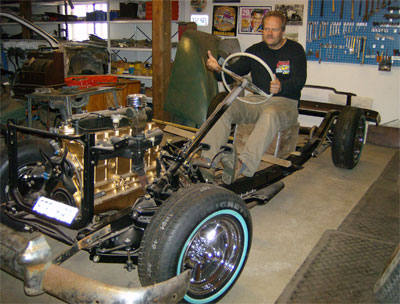 Yeah Man! The 50's
Those were the days !

Grinding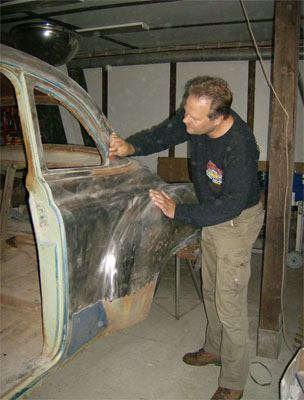 Some chromated parts
It´s alive (look at the video)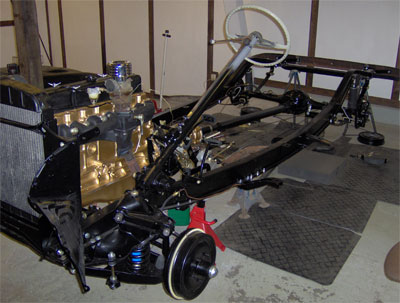 Time to start the engine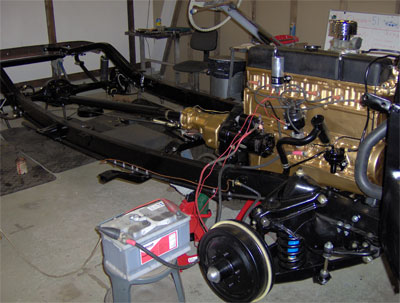 The 235 (3,9L) from 1962-Back in business
FOII2J Casting nr 3769716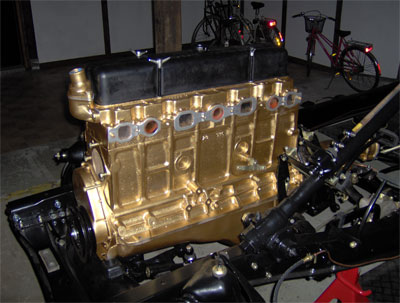 Time to put the golden bullet back in place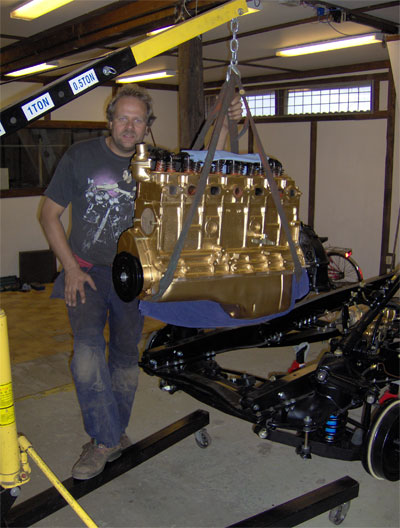 Engine parts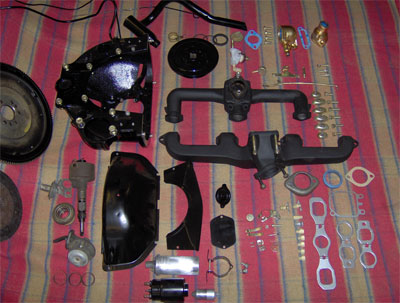 Frame and gearbox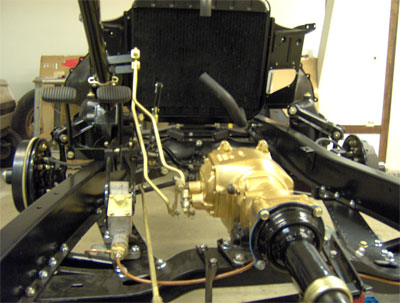 New brakes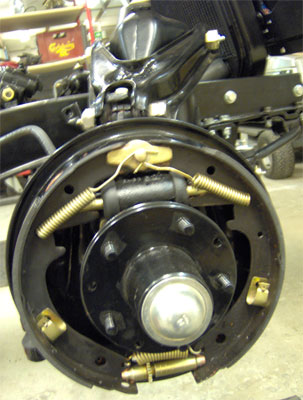 Powder coated and bolted frame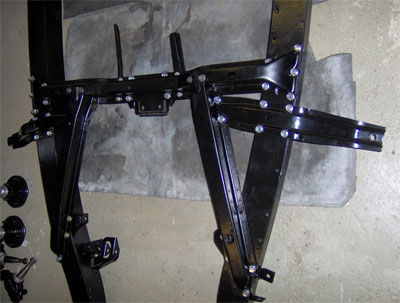 Jan blowing the frame !
Mouse home in frame !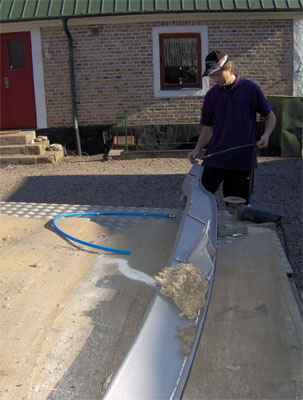 Started to assembly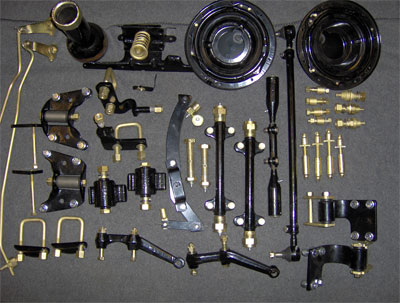 More chromated parts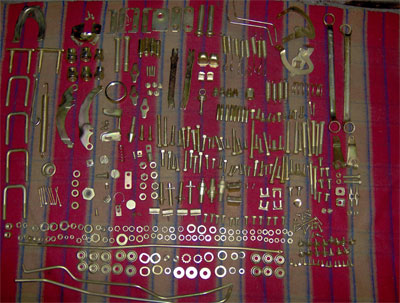 Old and new stuff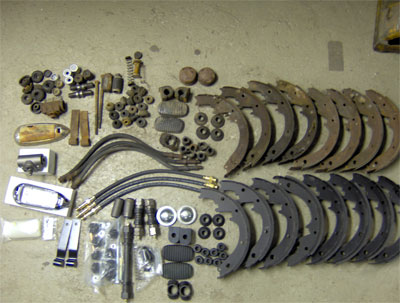 New stuff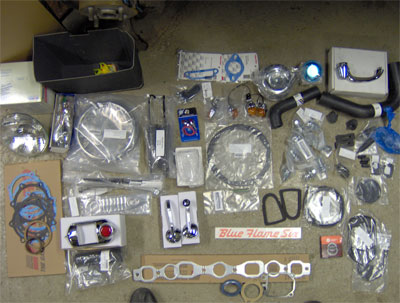 Powder coated parts...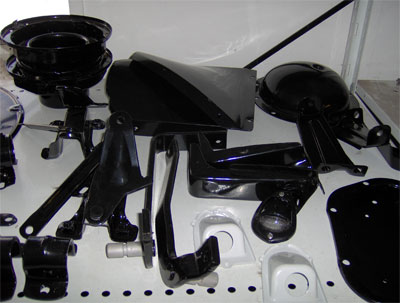 ...more powder coated parts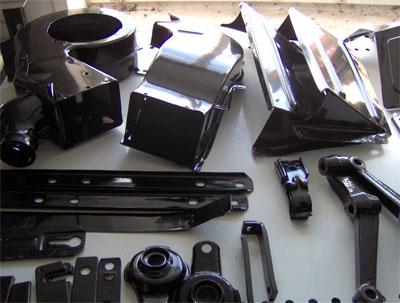 Gearbox work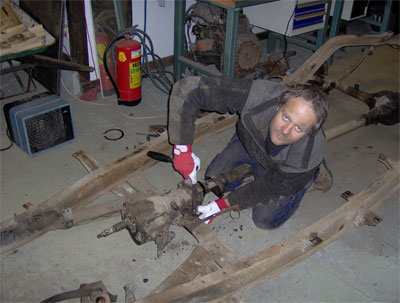 Jan helps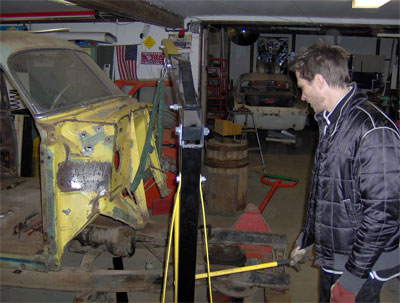 Body lift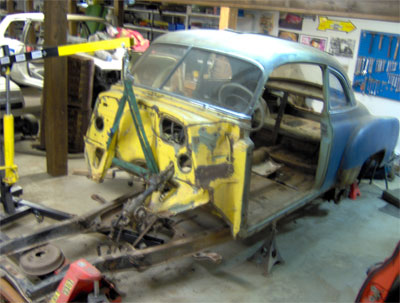 Engine lift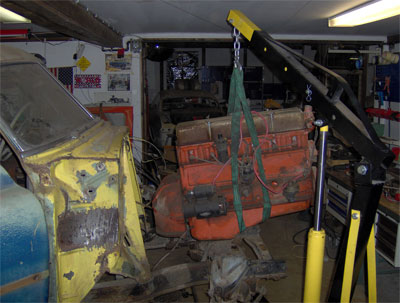 Bee and mouse home in the waterpump hole
Spiders home, in the brake drums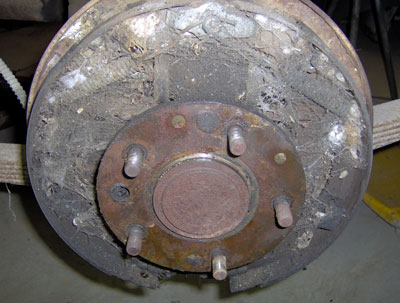 Nice seat ?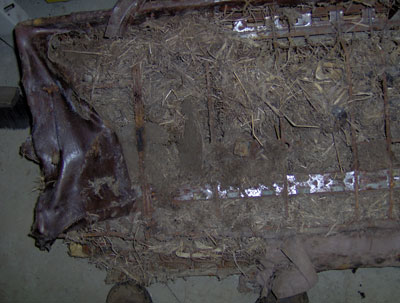 Mike and Debbies old Chicken house
A big thanks to Mike and Debbie in Odessa MO.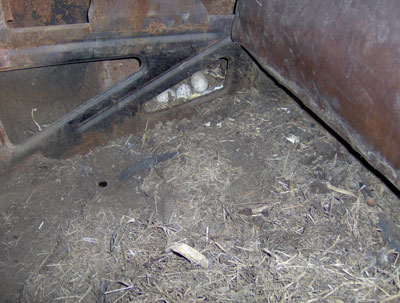 Bee and mouse home in the seat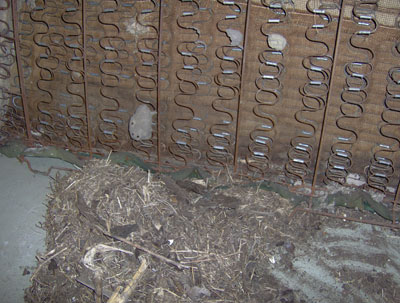 Ventilation in the floor (termits ?:-)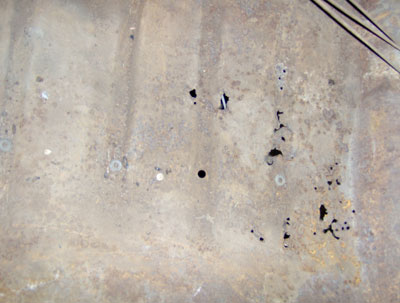 Some treasure from the car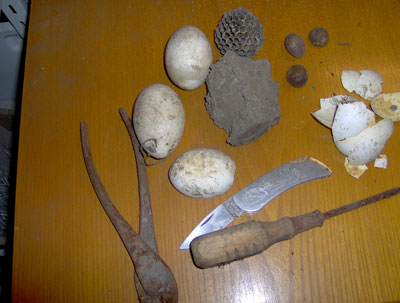 Fine patina ! Need some TLC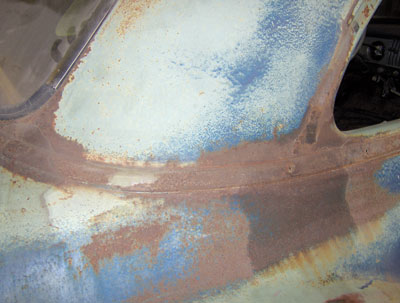 Hmmmmmmmm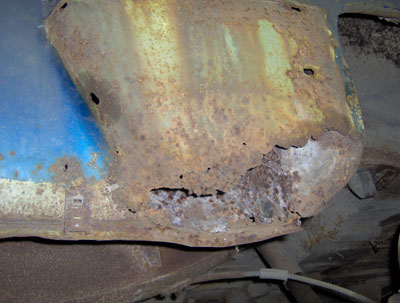 Rust in wheel area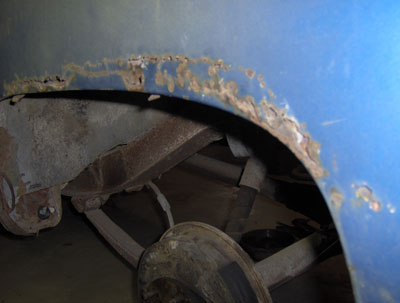 After 4 year in Sweden it was time for work on my Chevy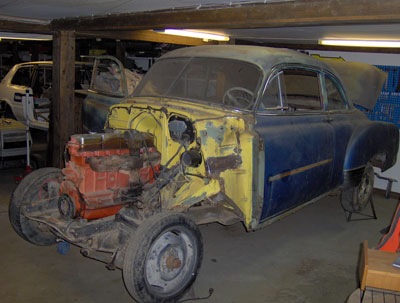 The Chevy-51 Styline Deluxe Sport Coupe at Haldex plant Missouri USA
Sold new for 1647,00 with a production run of 64,976 cars.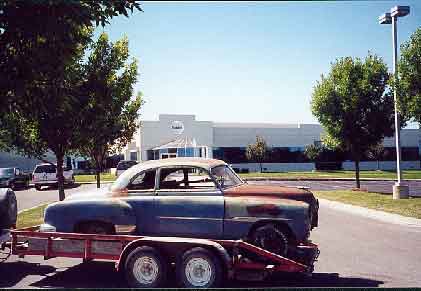 SORRY, ONLY IN SWEDISH !

# Köpes #
Chevy 51 delar av intresse, speciellt
Grill i hyfsat skick, Stötfångare med bra krom,
Fjädrar till ruthissarna, Säten.
Höger klädselhörna för framsätes underede.
Rostfri list till V-skärm (DE LUX), Listhållare till midjelister
Rostfri midjelist höger bak och vänster under framrutan.
Rostfri list under bakrutan, Ståltrådar/Hållare för innertaket
Svängningsdämpare 1953-54 med 3/8 remspår.
Kilometerskala till hastighetsmätaren, Elektrisk klocka, Solskydd.
2st täckplåtar till dörrarna bakom dörrklädseln.
Dörr vänster oavsett skick eller storlek.
# Några av delarna som jag vill köpa, se bilderna #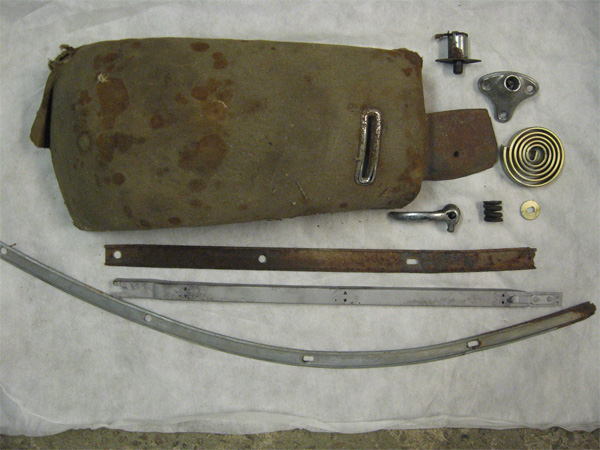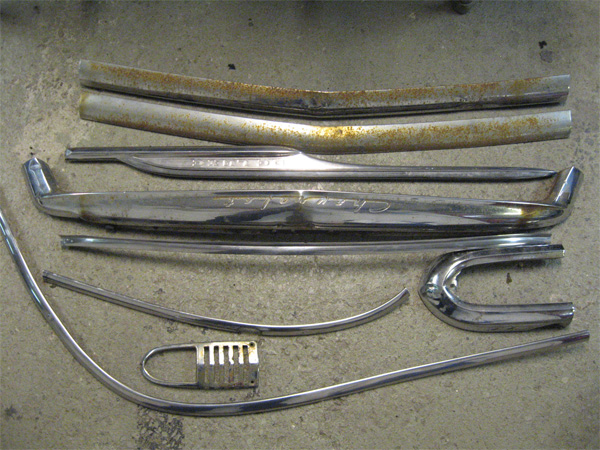 Säljes !
Bagagelucka till Styleline (rostfri) 1200:-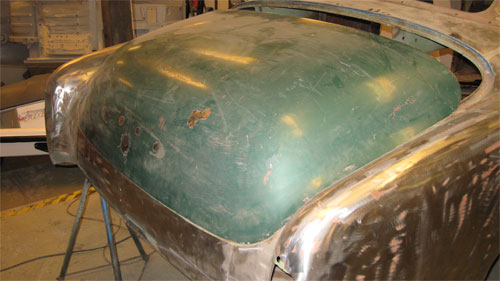 2st nya grön tonade bakre sidorutor 1000:- (Styleline sedan 2-door)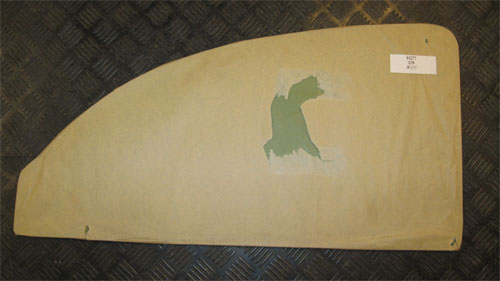 Till Chevrolet-1949-50 # Bakaxel, nya bromscylindrar och backar. 1100:-
Ny sidokåpa till 235 motor kromad 300:-
49-54 Ventilationsrutelist 2 st nya passar "2 door hardtop och convertible" 700:-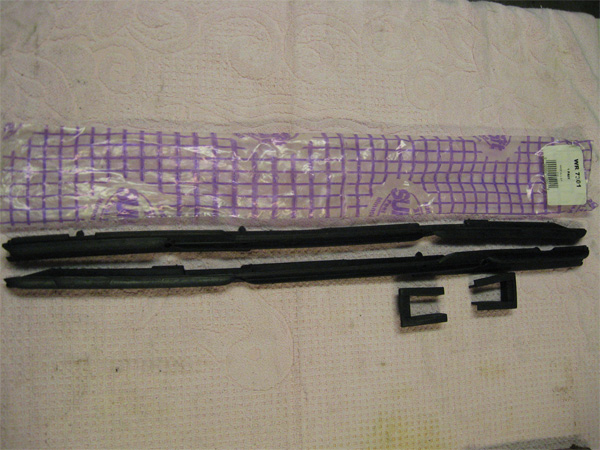 racesteve@hotmail.com